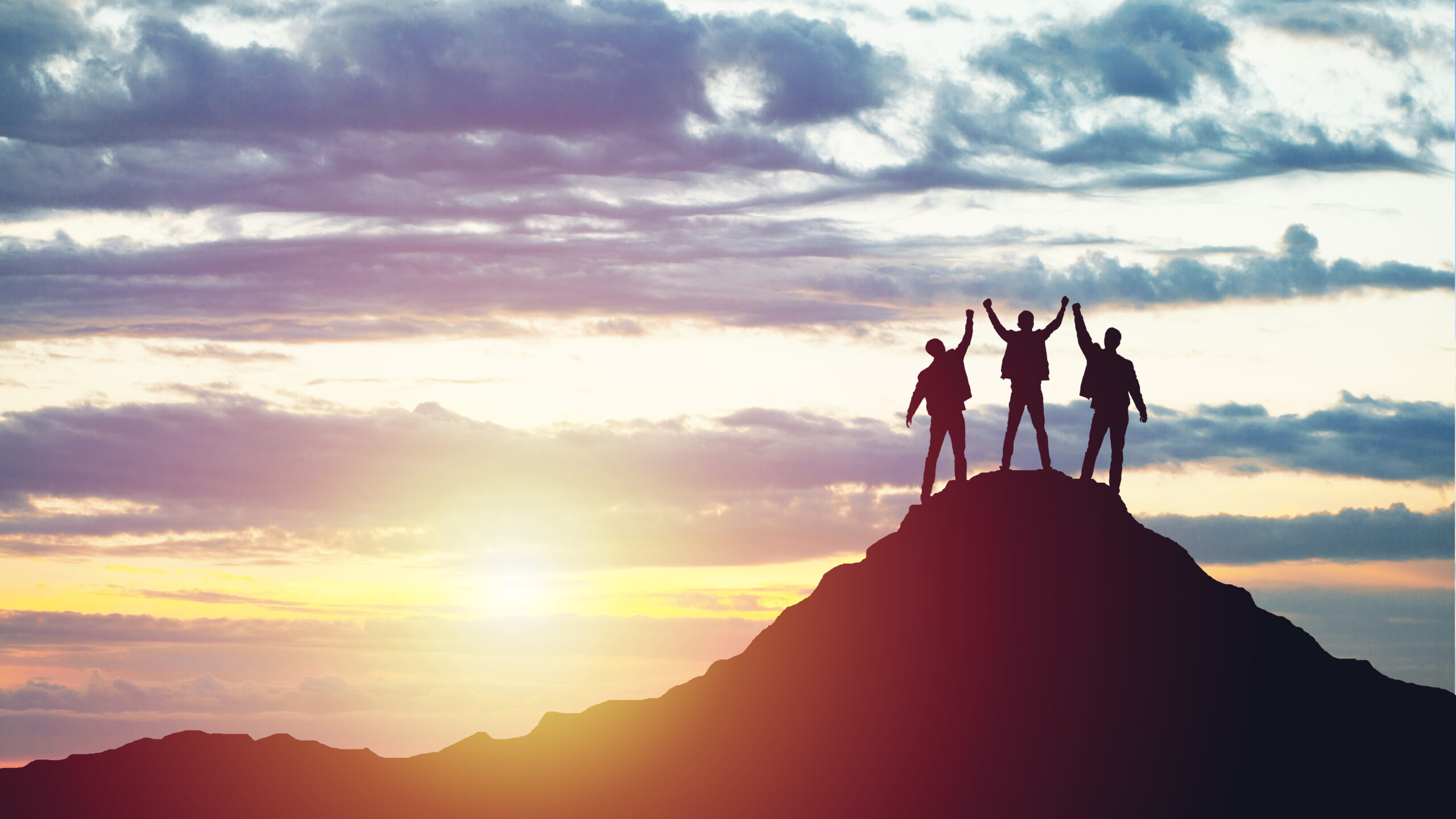 A Revolutionary "No Exits" Game for Unprecedented Success
1 Dream – A Conscious Plan – Powerful Processes to Move Barriers Aside
Energy always follows structure. Without a solid structure for your goals, dreams and
visions, the energy just spins and spins and goes nowhere. Over the last 40 plus years
we have learned the structure that can assure one's success.
1. Conscious Plan: Once you know the goal or dream, a group of key players can assist you in coming
up with the BEST STRATEGIES, a plan that will bring your dreams into being. Everyone can agree –
you do those steps – you'll get your goal! This is not the hard part!
2. NO Exits Game – Support System: Success quite simply is doing what works! But knowing
what you need to do is NOT the same as doing it! The best of us will consciously or unconsciously
sabotage our plan. Round after round, year after year, without a solid sustainable support structure, we
simply will avoid doing what works … forever. Energy follows structure! Without an effective
structure – your energy spins out and goes nowhere. It is possible to create a support system, a
structure that will support people to work their plan and do what works! You will find yourself working
your plan despite your fears, barriers or previous defeats. Success is doing what works!
3. Process Barriers / Inner work sessions: If you support people to do what works, it will
automatically bring to the surface those "emotional black holes" which have stopped them to date. This
is where various potent processes can transform "Red Lights" into "Green Lights," moving the barriers
aside, and continuously moving forward to manifest the vision. Layer after layer, we release the barriers
to doing what works. Applying these potent keys can literally assure your success!
Dates & Times: MST
Thursday Dec. 7th 6:15 p.m. – 10:30 p.m. (Intro Free Guest Event)
Friday     Dec. 8th 4:15 p.m. – 10:30 p.m.
Saturday Dec. 9th 9:30 a.m. – 8:00 p.m.
POST MEETING is REQUIRED
Thursday Dec. 14th 6:30 – 10:30 p.m. (Required Post Meeting)
Cost: $795.00 – Deposit $150.00. Special Offer – First 10 $97
SPECIAL GROUP OFFER: 2 OR MORE PAYING PEOPLE CAN GATHER AN UNLIMITED # OF PEOPLE AS A GROUP! (Call for Group Code)

This Course introduces the Movement into Mastery Program and "The Awakening" Retreat.
For Reservations or Info call: Ennis 903-949-4178 or Rise (801) 414-7020